Broadridge Analytics Master
Broadridge's Analytics Master is a comprehensive data aggregation, reporting, and reconciliation tool designed for firm-wide data management. Analytics Master consolidates front-, middle-, and back-office information for centralized management and client facing reporting.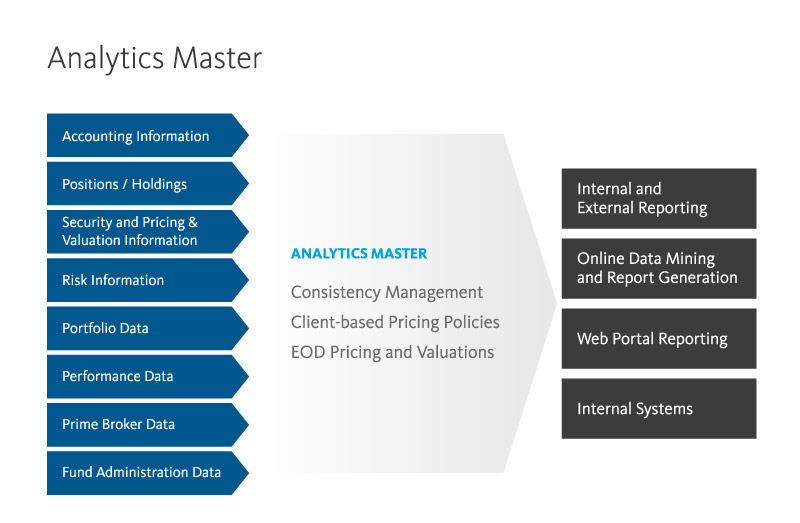 Certified integration adapters include the latest versions of Advent's Geneva®, SunGard VPM™, Citco AExeo™, RiskMetrics®, and our Broadridge Portfolio Master and Broadridge Credit Master products.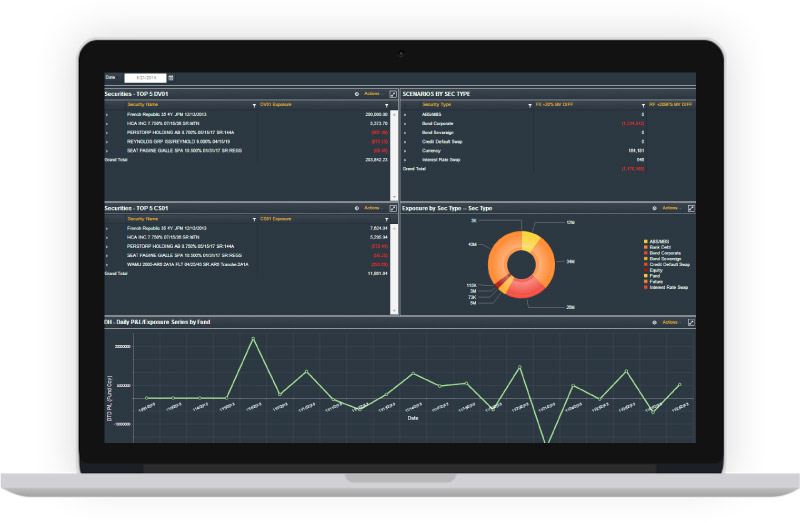 Firm-Wide Reporting
Seamlessly aggregate firm-wide data into a single database application including a comprehensive user interface for online data analysis and custom reporting.
Features:
Extensive library of portfolio, risk, operational, and financial reports.
Custom report designer for creating high-quality management and client-facing reports.
On-line data analysis tools for viewing current and historical data with dynamic drill-down, custom grouping, filtering, and user-defined calculations.
Data analysis tools for time series and slice and dice.
Automated report generation and delivery.
Web portal adapter for seamless integration to corporate websites.
Benefits
Easily centralize data from disparate systems for enhanced reporting and data mining.
Automate the reporting functions across your firm.
Leverage Analytics Master for fully automated counterparty communication and reconciliation.
Product and service specifications
Database

• MS SQL Server

Language used

• N/A

Operating system

• N/A

Pricing structure

• N/A

User interface

• GUI

• Web
Tags:
data aggregation, reporting and reconciliation, firm-wide data management, data warehouse, hedge fund data, automated counterparty communication and