Resources
24th March 2017
This document provides a framework for all companies that have customers in Europe, as they have to prepare their own systems to meet the new needs of GDPR data protection regulations before 2018.
read more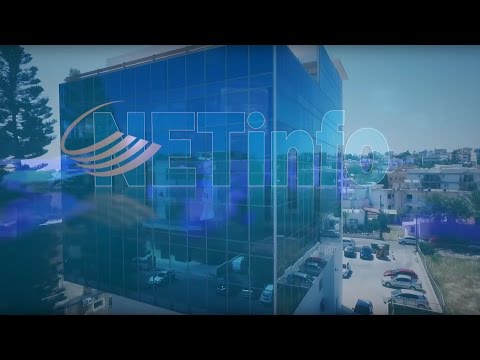 24th March 2017
NETinfo is an Information Technology company engaged in the design, development and implementation of Omnichannel Solutions for the Banking and Finance Industries. At NETinfo we inspire banks to revolutionize the way they interact with Retail, Corporate and Private customers through digital banking.
read more
24th March 2017
As the leading financial institutions in Kenya, KCB deemed it necessary to show themselves as keeping in line with customer demands and accommodating the current market trends in digital Banking
read more
24th March 2017
BoC had already established themselves as the leading bank in Cyprus, and wanted to retain their customer base by meeting client demands and keep up with the trends in Omnichannel Banking technology.
read more
24th March 2017
Fintech was the talk of the town in 2016. Mohammed Kateeb, Group Chairman & CEO of Path Solutions discussed with IFN major technological trends in the Islamic finance universe over the past year, and the trends that he foresees dominating in 2017.
read more
23rd March 2017
To achieve competitive application performance, scalability, and analytical sophistication, many financial-services providers are turning to in-memory computing solutions. This white paper will discuss the increased expectations of investors, the new challenges providers are facing, and how providers can gain the edge they need with solutions such...
read more
23rd March 2017
This paper describes some of the challenges presented by BCBS 239 and how deploying a solution such as Xenomorph TimeScape EDM+ ensures both data management best practice and efficiencies, and competitive advantage for the business as a whole.
read more
23rd March 2017
The Instant Payments Framework (IPF) is an agile-yet-robust software product that distils Icon's 10 years of real-time payment experience to give financial institutions a cost-effective and low risk transition to instant payments. IPF accelerates time to market, dramatically reduces costs and drives the development of compelling new digital...
read more
23rd March 2017
The ability to offer instant payments has become a necessity for banks around the world. However, little information has been available until now on the costs and challenges experienced by early adopters. In light of this, Icon commissioned research from Lipis Advisors which provides the first insights into the real world experiences, costs and...
read more