Resources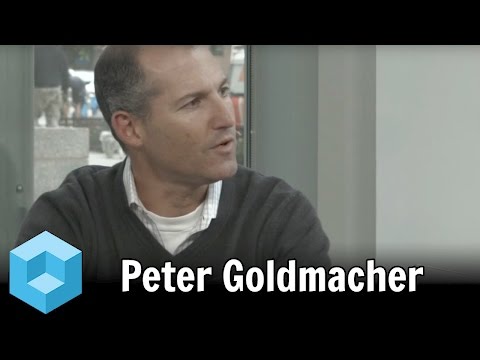 24th November 2015
Aerospike, a NoSQL database that delivers speed at scale, may not be the least expensive product on the market (open-sourced products notwithstanding), but price isn't its focus anyway. Aerospike, Inc.'s VP of Strategy and Market Development Peter Goldmacher sat down with Dave Vellante and George Gilbert, cohosts of theCUBE, from the...
read more
24th November 2015
Real-time analytics on IBM SoftLayer. Aerospike is an open source, real-time NoSQL database and key-value store that provides in-memory performance for big data and context-driven applications that must sense and respond "right now" at a fraction of previous costs. Aerospike operates on a global scale with enterprise-grade reliability. This article...
read more
24th November 2015
How One Global Digital Payment Provider Improved Fraud Detection, User Satisfaction, and Avoided Revenue Loss.
read more
24th November 2015
American brokerage and banking company replaces a RAM-based cache on a relational database with Aerospike to successfully achieve Speed at Scale.
read more
24th November 2015
FUND RETURNS PORTFOLIO PERFORMANCE MEASUREMENT PERFORMANCE ATTRIBUTION FOR EQUITY, FIXED INCOME & MULTI-ASSET RISK ANALYSIS GIPS COMPOSITE MANAGEMENT
read more
24th November 2015
Fund Returns - Performance & Analytics - Portfolio Performance Measurement - Performance Attribution - Risk Analysis - GIPS Composite Management
read more
23rd November 2015
For today's financial services providers, the ability to support seamless, immediate mobile payments (m-payments), electronic payments (e-payments) and virtual currencies is quickly becoming essential to remaining competitive and creating new revenue streams. In this white paper, you will learn: What does digitalization mean for existing IT...
read more
23rd November 2015
The KnowCo ALM and Stress Testing application enables users to carry out Liquidity Risk, Credit Risk Capital and Interest Rate risk stress tests in line with latest regulatory requirements. The system is designed to reduce the significant and fast-growing workload on risk and compliance professionals involved in balance sheet risk management and...
read more
23rd November 2015
"Redefining banking to survive and thrive in a digital world" explores how mobile technologies are transforming retail banking. While the rise of mobile computing will not eliminate web, physical and other paths to customers, people around the world are clearly embracing mobile—and banks need to do so as well.
read more